Want to have a paint party?
This is how it works!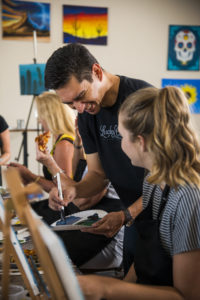 Meet, Paint, Craft at Tucson's most creative art studio for paint parties and crafting!   Lucky Cat Social Art is a social environment where everyone, experienced or not, feels comfortable creating art.  Our skilled artist instructors will take you step by step in creating a predetermined work of art or craft in an upbeat and social atmosphere.  You just show up ready to meet people and create!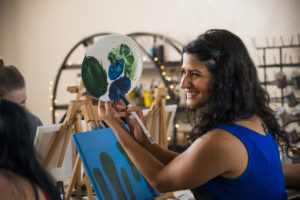 Lucky Cat Social Art provides the necessary art supplies with the purchase of a class.  We pride ourselves in pampering you too!  We provide water, glasses, wine glasses and plates and utensils and ice and ice buckets and you bring your favorite bottle of wine, beer or other beverage and snack from a nearby restaurant or store to enjoy at the studio.  
This is a fun date night, ladies' night out, bachelorette party, anniversary party, birthday night out or family night out or corporate team building event.  We also have customized baby showers and engagement parties. We do fundraisers too!
sign up for classes in studio
or
click the link below to choose and purchase your class
Looking for a space to get together with your card making or scrapbooking friends?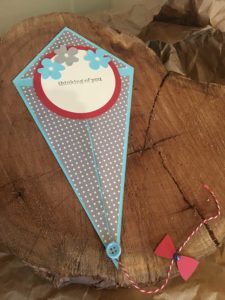 Occasionally, Lucky Cat Social Art has open crafting sessions. With a $5 entry fee, you can craft on sturdy large tables and use any crafting tools in our studio.  We have assorted stamps, punches and several crafting machines for studio use.  Plan on a weekly get together with fellow crafters! Look for it on our class calendar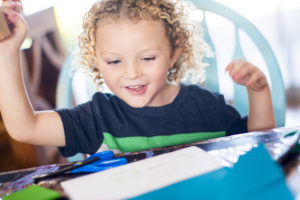 $5 Kids' Crafting- all ages
Please come from 1:30 pm to 5 pm for kids' crafting at our studio.   A small craft with all the supplies will be included with $5 entry.  However, if your child wants to paint, canvases are available for sale.  You may bring your own outside supplies and use our large tables to craft in a social environment.   The cost of this event is $5 and may be paid for at the time of the class in studio.  We accept cash and all major credit cards.  
How to Purchase and Redeem Gift Certificates
Would you like to purchase a gift certificate?  Navigate to our "Shop"!  
If you have received a gift certificate, please check our calendar for a public class and email michelle@luckycatsocialart.com or call (520) 422-2000 with the date you would like to use your gift certificate.    You may also use certain gift certificates towards a private event.  Please contact michelle@luckycatsocialart.com or call (520) 422-2000 with any questions.